fashion website now public the new trend hairstyles in 2021 let's go to see it .
1
This Blunt Bob for Spring 2021
If you're looking for a sign to cut your hair, this is it. Here's two reasons why you need this spring 2021 hair trend in your life: A blunt bob shows off your best features (hello, cheekbones) and it makes you look like a boss without even trying. Keep your hair looking fly by smoothing on a lightweight oil—it'll add shine, boost hydration, and keep it sleek.
2
A Platinum Blond Streak for Spring 2021
If the thought of dyeing your whole head platinum blonde stresses you out, why not color a streak instead? I mean, all the cool girls on Instagram are doing it. This '90s-inspired spring 2021 hair trend is a fun way to add an electric pop of color to your hair. Lather up with a color-safe shampoo to keep your blonde bright.
3
This Bucket Hat for Spring 2021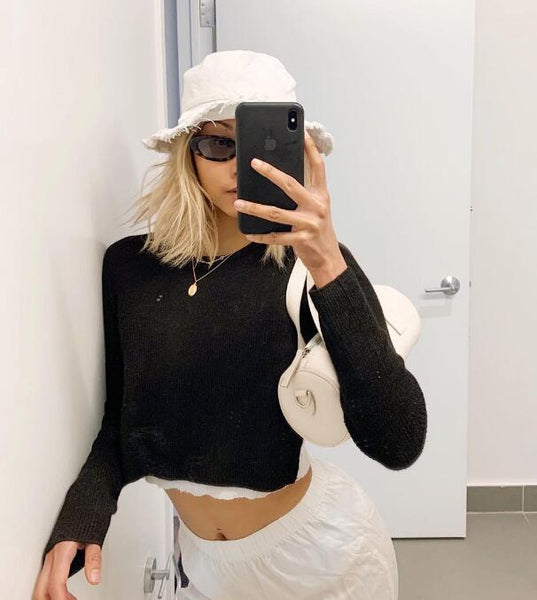 Zendaya wore a bucket hat on the February cover of GQ, so that's what we're wearing all spring 2021! Sorry, I don't make the rules. Rake a golf ball-sized amount of mousse through your ends to add texture, plop on your hat, then snap a selfie.
4
This Bob With Bangs for Spring 2021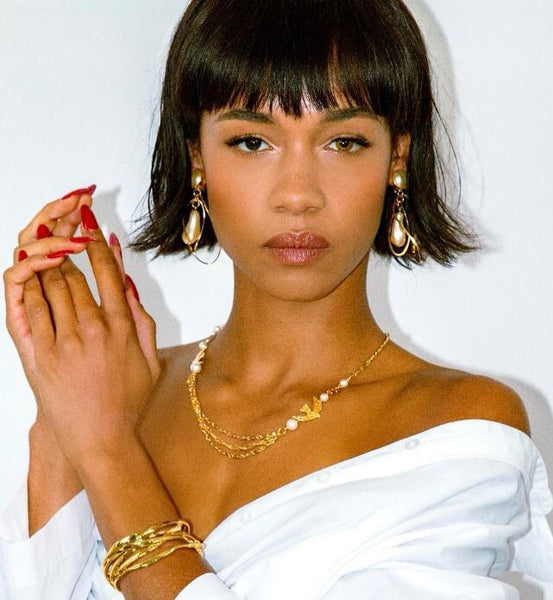 In case the first bob didn't convince you to chop off all your hair, here's a super-short cut with bangs. If you don't have an urge to grab some scissors right now, IDK what else would convince you. This spring 2021 hair trend is all about body, so spritz on a volume-booster to keep your look from falling flat.
5
Lavender-Colored Hair for Spring 2021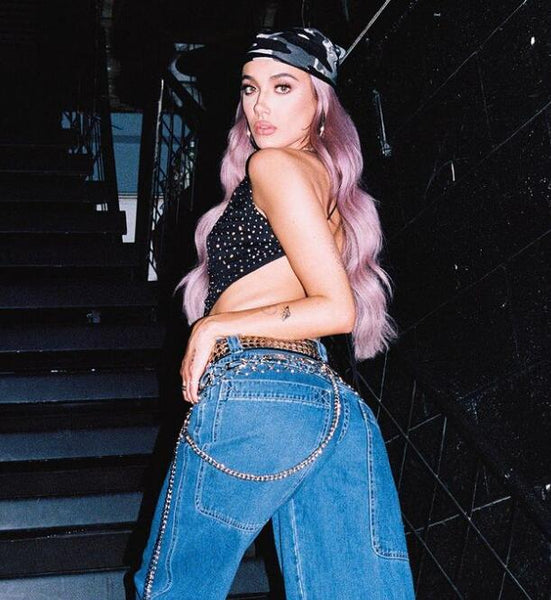 Listen, I know pastels have been trending since, like, forever, but lavender-colored hair isn't going anywhere anytime soon. And for good reason: The spring 2021 hair trend is really freakin' pretty. C'mon, how could you not have heart eyes for this look? Work a gloss into your routine to maintain the vibrant hue.
6
This Bubble Ponytail for Spring 2021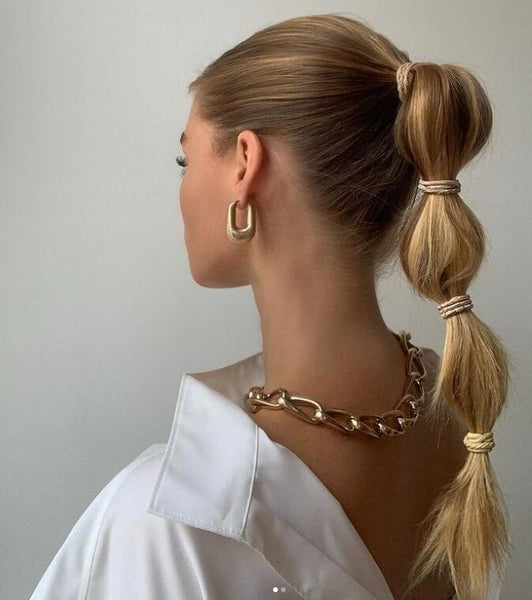 Forget your regular ol' pony and grab a bunch of hair elastics to recreate this spring 2021 hair trend. So cute, right? Pro tip: Smooth on a non-greasy oil to slick down any rogue flyaways.
7
These Straight-Back Braids for Spring 2021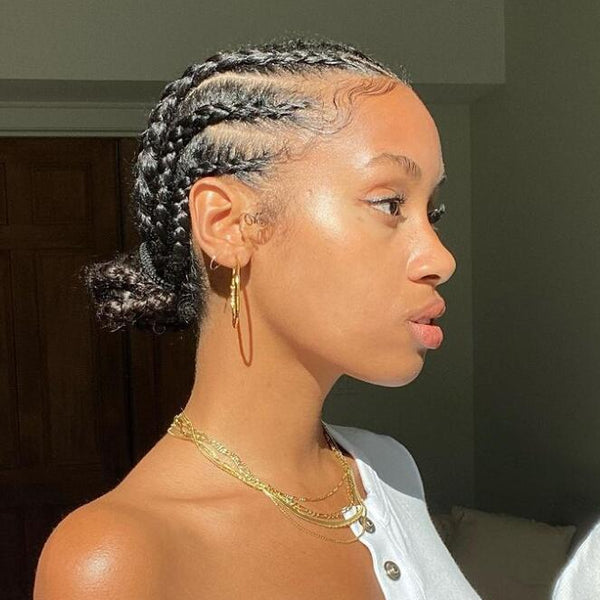 Copy this spring 2021 trend and transform your straight-back cornrows into a sophisticated look by pulling your ends into a low bun. Grab some edge control and swirl your baby hairs into an S-shape to put the finishing touch on your hair masterpiece
8
These Sleek Curls for Spring 2021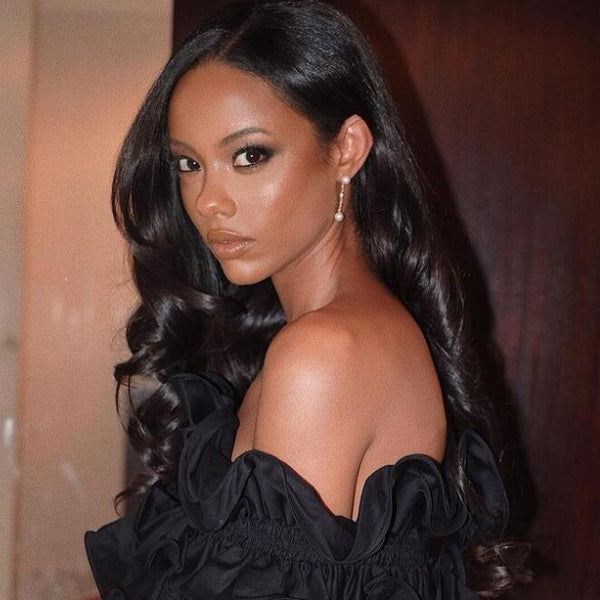 Instead of stick-straight hair, opt for this spring 2021 hair trend. These full-bodied, waterfall curls cascade down your back for a look that's equal parts glam and classic. Hit your curls with a long-lasting hairspray to lock them in place.
9
These Pigtails for Spring 2021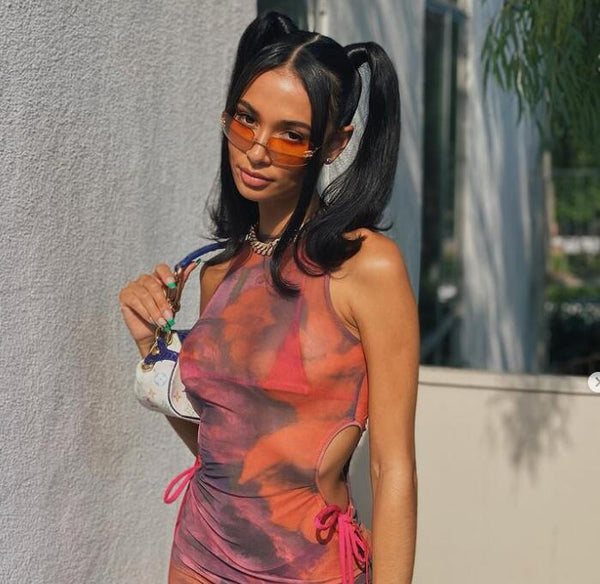 Another '90s look I'm glad is back? This Baby Spice-inspired spring 2021 hair trend, which is basically the cooler version of the pigtails you rocked in pre-K. Before you put your hair up, mist on a heat protectant spray and reach for a straightener with ceramic-coated plates to minimize damage.
10
This Bun With Face-Framing Tendrils for Spring 2021
Think of this spring 2021 hair trend as a messier version of a low, French twist. First, roll up your hair and secure it with bobby pins (or a large claw clip). Then, pull out a few face-framing pieces and hit them with a curling iron to finish things off.
#fashiontrend #hairstylein2021 #wigs #blm #humanhairwigs #lacefrontwigs #haircolor