did you noticed that a lot youtubers are wearing headband wigs.what's the advantage of headbanf wig and will headband wigs be next fashion trend?
let's talk about it
1.what's a headband wig 
Headband wigs are a combination of wigs and headbands attached in front, with the hair sewn on a soft wig cap. They are also called no lace wigs or half-wigs because they start almost halfway from your forehead while your natural hair remains in front. 
reshine headband human hair wig is made of 100% virgin human hair, they are collected from healthy young girl donor and has not chemical-processed at all. It offers you most natural looking weaves. Adding a bright scarf or headband to your wig can help it appear as if you are just accessorizing your natural hair. 
2.advantage of headband wig
 save your time 
don't like a lace wig, you don't  need to cut the lace part find gule and make baby hair when you install headband wig. you can just put it on you head and wear the headband. headband wig must be the best choice for a beginer.
protect your hairline
no glue needed, so headband wig is health to your hairline, if you want to grow your own hair , headband wig will be a great choice 
easy to change hairstyle everyday
you can easily change the scarf and headband to show a different looking. reshine headband wig can be dyed or bleached , curly or straighted, no tangle no shedding 
Wear in any occasions
 It can fit most people perfectly, It is suitable to wear on any occasion. Such as daily Christmas, cosplay, holiday, theme parties, weddings, dating, etc. Save Time And New Fashion!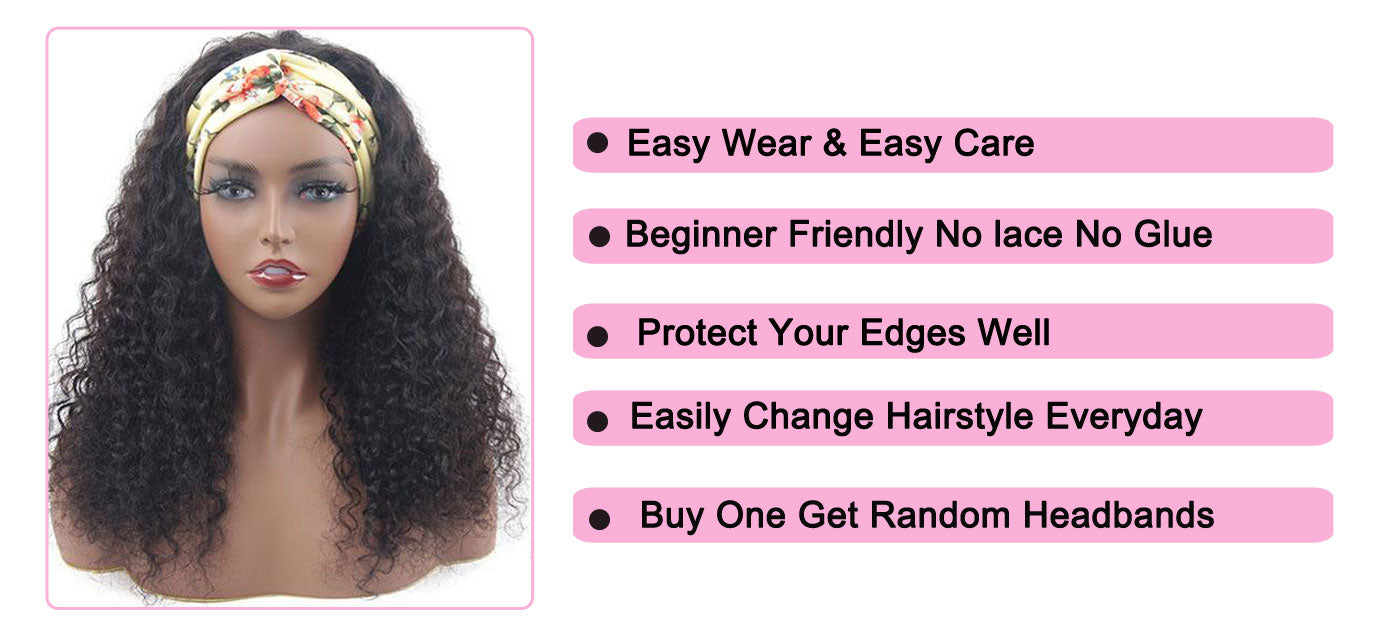 3.How to wear headband wig
1.brush  your own hair back
2.wear a wig cap(it is not necessary if you don't like that)
3. make your own baby hair
4. put on the headband wig and adjust the position
5.put on a heabband that you like